Double Hung / 2 & 3 Lite Sliding Windows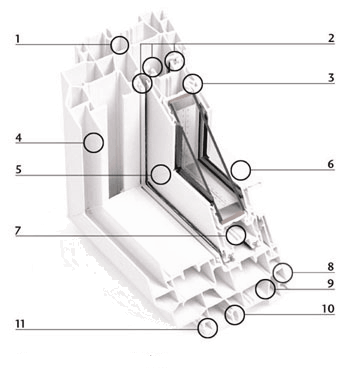 Multi-chambered design reduces exterior noise, adds insulation and strength, and provides thermal efficiency.
Multiple weather-stripping for outstanding protection against the elements helps in reducing heating and cooling costs.
Extreme weather glazing bead for improved safety values and thermal efficiency. Snap-in interior glazing bead allows easy replacement of glass from the inside.
Screen channel designed for screen removal from the interior.
Welded frame and sash corners provide strength and protection against air and water infiltration.
Continuous lift handle rail on sash for easy operation.
Steel reinforcement available for large-size windows.
Interior groove allows addition of mouldings such as 3/4″ wood and 1/2″ dry wall.
Extra-thick wall design for improved rigidity.
Add on nailing flange for new construction.
Patented drainage system evacuates the heaviest rains and winds.
BOREAL all-uPVC window system undergoes thorough performance testing to ensure years of trouble-free operation.


BOREAL durability and elegance add value to any home.
Energy efficient multi-chamber sash and frame feature multi-layer weather-stripping for superior thermal insulation, as well as being air and watertight.
Designed to allow easy cleaning from the inside.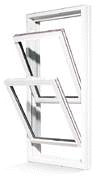 SYSTEM BOREAL™ frames easily accept a wide range of energy-smart glass and hardware options.
Call for more information 765-423-5555